The Distillery
A matter of grain to glass
From milling to mashing, distilling, maturing and bottling, every elegant mouthful of Boann Single Malt and Pot Still whiskey and craft gin is created within the quietude of our unique family distillery.

OUR DISTILLERY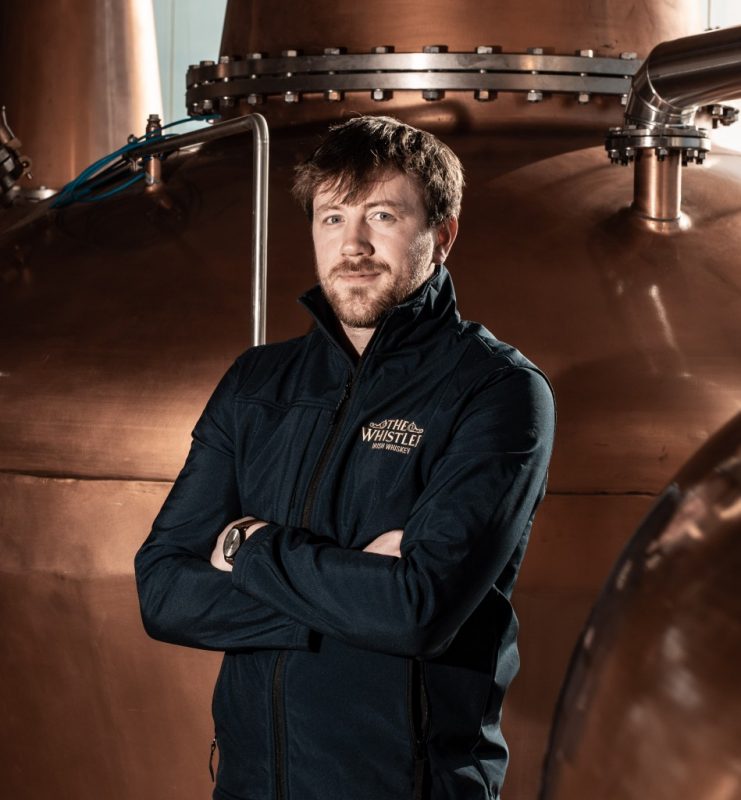 At 29 years of age, Michael our Head Distiller is Ireland's youngest head distiller. Having completed an undergraduate degree in Chemical Engineering, Michael then went on to complete his General Certificate in Distilling, in association with Hariot Watt University. It was at this point that he started his distilling career, in 2012. Michael quickly ascended through the ranks and in 2014 received his first appointment to Head Distiller.
He brings a wealth of knowledge to our project and will be key in developing the unique proposition that will be our whiskeys.
Our shared passion and his wealth of knowledge means each detail at Boann Distillery has been meticulously considered.
At Boann Distillery a new generation believes it takes bravery and dedication to produce whiskey and craft gins of truly exceptional quality.
OUR PHILOSOPHY
Every raw ingredient sourced is 100% natural and 100% local. Every drop of water is drawn from our Boyne Valley well. Every grain of barley is provided by our native farmers.
We operate a closed loop system for water, recycling all our input water and maximising energy recovery from our systems. The heat generated helps run our packaging lines and will heat the restaurant, visitor centre and offices. Rain water harvesting will be utilised to minimise our footprint and also water our gin botanicals.
All bi-products of distillation, pot ale and spent grains are very high in protein and used as animal feed.
From milling to mashing, maturing to bottling, every elegant mouthful of Boann malted pot still whiskey and craft gin is created within the quietude of our family distillery.
We are proud members of Origin Green and have made concrete and verifiable commitments in accordance with the Origin Green sustainability charter to become a more sustainable producer.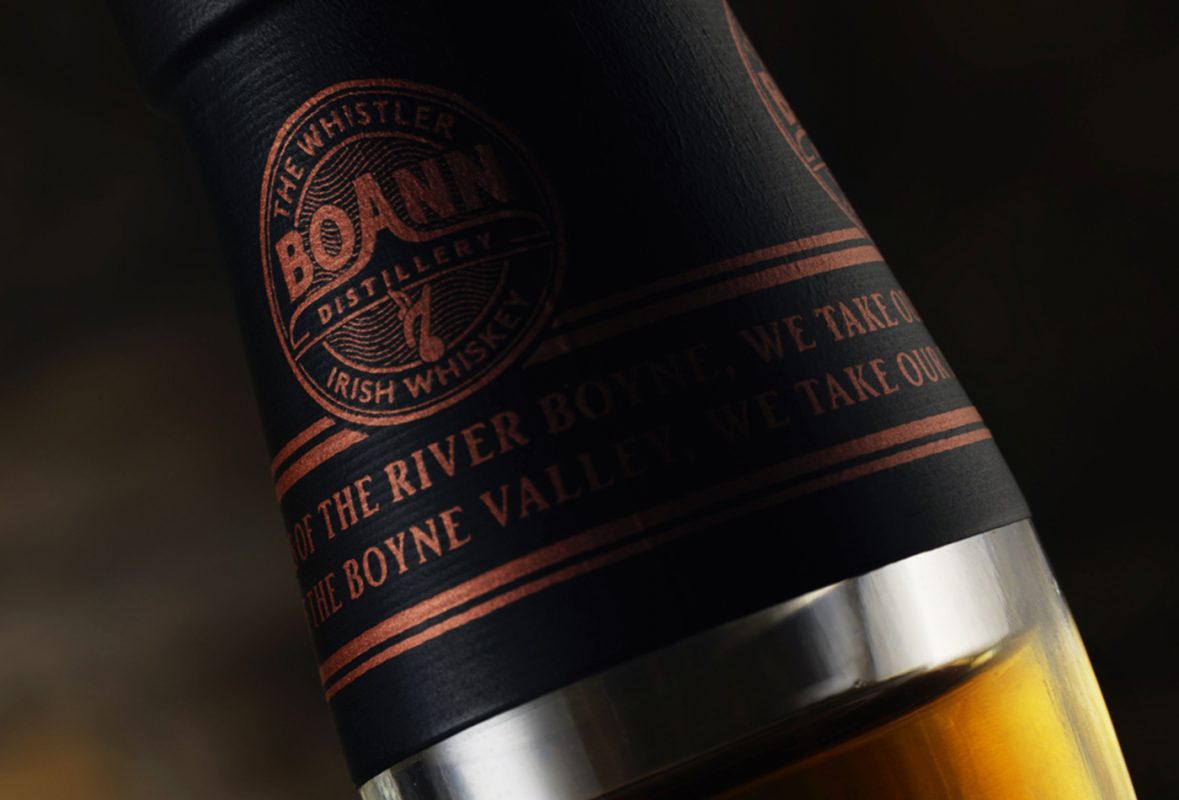 HISTORY
Drogheda has more than just a passing connection with the history of Irish whiskey. One of the first written records of whiskey production in Ireland appears in the Act of Parliament in Drogheda in 1556. The act made it illegal for anybody, with the exception of peers, gentlemen and the freemen of the larger towns of Ireland to make Aqua Vitae without a licence to the Lord Deputy.
In 1774, Drogheda hosted no less than eighteen distilleries which slowly declined to just one in 1822. This last distillery was owned by John Woolsey and had one of the greatest outputs of whiskey spirit in Ireland. It closed sometime in the 1850s and in 1886 the Preston brothers arrived to Gormanston and bought the now empty distillery buildings and established a whiskey bonding business. They bonded Bow street spirit for almost a century. It was eventually taken over by the Cairnes family of Cairnes Brewery Drogheda, a fitting move as one of the Cairnes sisters had married John Jameson of Dublin whiskey fame. They were eventually absorbed into Grants of Ireland in 1964 and the business finally closed in 1968 when the last barrels of Prestons whiskey were removed from bond and moved to Dublin to be lost forever.
Aeneas Coffey, made famous from his invention of the Coffey still, began work as sub-commissioner of Inland Excises and Taxes for Drogheda in 1812. Shortly after he was promoted to Inspector General of Excise for the whole of Ireland. In 1824 he resigned and entered a patent for a new type of still which allowed quicker and cheaper distillation of spirit. This invention was rejected by the Irish but the Scots began to use the Coffey still to distill grain in large quantities and blended with single malt to create Scotch as we know it today. The demise of Irish Whiskey was nigh.
Civil war, Prohibition in the US and a trade dispute with the UK saw Irish distilling in sharp decline. By the turn of this century, there were three distilleries in Ireland and no distilleries left in Drogheda. However a revival, a renaissance has begun. With Irish whiskey consistently outperforming its competition and the fastest growing spirit in the world, up to thirty Irish distilleries are now planned to meet this global demand. When the first spirit flowed from the Boann pot stills, it heralded the return of distilling to Drogheda in over 160 years.